ALA MEMBERS ROCK!
AFFINITY CONSULTING GROUP LOVES WORKING WITH MEMBERS AND CHAPTERS OF THE ala
At Affinity Consulting Group, we inspire, enable, and empower legal teams of all sizes to work smarter. Our holistic approach incorporates people, process, and technology. Our passionate, well-connected industry experts work hand in hand with you to help you better understand and optimize your business—from software to growth strategy, and everything in between. Our vast network of partners and deep industry expertise ensure that we can deliver cost-effective, custom-tailored solutions to even your toughest business challenges.
As a VIP Partner of the ALA, Affinity is pleased to offer a few special discounts just for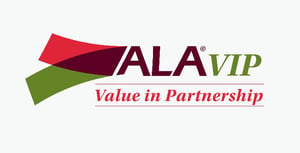 you! Check out the offers and resources in the sidebar and then complete this quick form to receive an email with all of the codes and links you'll need to take advantage of them.
Complete to receive your discounts!